The Release Party x PuffMi in Technika Bezopasnosti night club was an event to remember.
On the 16th of February, over 900 people gathered in the heart of Moscow to enjoy the amazing performance of rappers, the unique atmosphere and, of course, the Puffmi collaboration.
Main organisators Puff and Jey are well known for Puffmi audience and also very well known in Russia. They also had new tracks that night and people were dancing all night!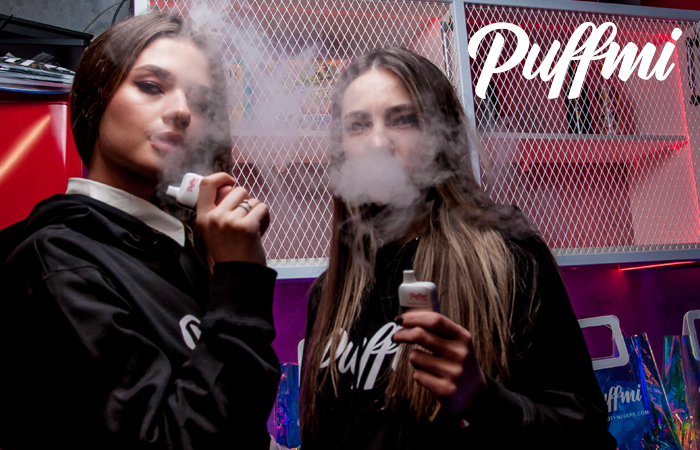 We had our own branded zone in a neon style complete with promo girls and a lucky wheel. The guests of the Release Party x Puffmi had a chance to win some awesome prizes from Puffmi, including AirPods Pro 2, the main prize of the night.
The night got off to a great start with the performance of the famous rappers. They sang their most popular songs and the excited crowd sang along. The atmosphere was amazing and the guests had a chance to let loose and just have a great time. At the same time, Puffmi was giving away prizes to lucky guests. Everyone could get their hands on some Puffmi products or even win a pair of AirPods Pro 2.
The promo girls were also entertaining the crowd with their charming personalities. The Release Party x Puffmi was a night to remember. The atmosphere was electric and the guests had a great time. It was the perfect collaboration, providing great prizes and entertainment throughout the night. The event was a great success and the guests left with great memories and some awesome prizes.
---
Post time: Feb-20-2023