Mesh box tasting event will be held with КУБОК МЦ competition. Do you want to get free vape and watch the thrilling rap battle? Join us for the Puffmi Rap battle challenge in Moscow on Sep 24th.
Last event we held in Russia was stunning! 500+ people attended the event and we had more than 2 million views on our partner's sources. Collaborations, sampling and a great time we had on the event! We didn't stop our party!
On the september 24th we will have one more great event called McCup.
Night club Aglomerat in the heart of Moscow invited more than 800 people to have a great rap party! It's one of the best clubs in the city with a beautiful panoramic view and a terrace that allows you to hold events here all year round.
A lot of rappers and freestylers from all over Russia will come to have a great battle between each other. That will be a hard challenge for all of them. Only several will win. And that's why we will support them.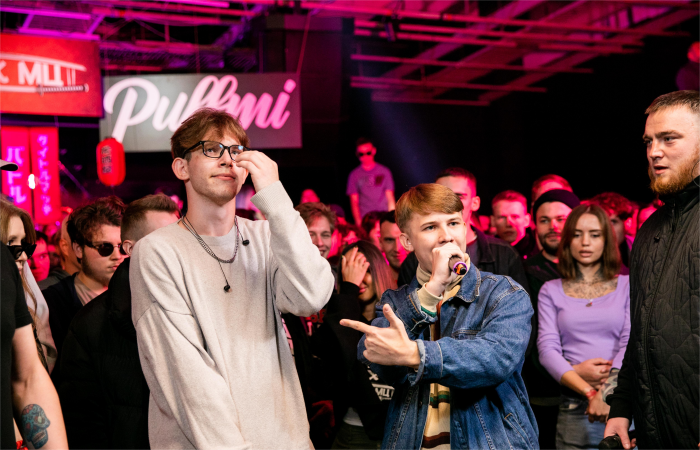 There will be an amazing Puffmi branded zone where you can have a great time spinning a lucky wheel and having an opportunity to win our vapes! Our team will help you in all activities. We will give out more than 100 vapes.
Our Photographers and Videographers will shoot the best episodes from events and you will see them on our social networks later.
Also you can try the new and innovative Puffmi MeshBox at our Puffmi bar. LED ice bar that will blow your mind. All you need is to come there and our promo PuffGirls will help you. Take our branded hoodie and be the coolest person at the event!
Come and join us! Take photos and videos, mention us on your social network, and have a great time!
---
Post time: Sep-08-2022