Do you play Dota 2? Do you know how to go mid, stack spots and go 1v1 in SF? So you've come to the right place!
Every day, millions of players around the world fight as one of over a hundred Dota 2 heroes, and even after a thousand hours there is still a lot to learn. Thanks to regular updates, the game lives its own life: the gameplay, features and heroes are constantly changing.
One battlefield, endless possibilities
The game boasts an endless variety of heroes, abilities, and items, making every match unique. Any hero can fill many roles, and there are suitable items for every need. Nothing limits you here - you yourself choose which strategy to follow.
Dota 2 is multifaceted and never stands still, but it's never too late to get into the game.
Learn the basics in a match against bots. Try out the abilities of the heroes. And then join the battle with players of your level and behavior: the matchmaking system will take care of it.
Puffmi x McCup collaboration at BetBoom Tournament
Our guys are real professionals who are already at the very top of the standings!
More than 40 participants – famous bloggers, rappers and artists with more than 40 million subscribers in sum.
Tours in online format, remote broadcast format from anywhere in the world! Online studio and famous presenters! 138 hours of online play!
Our team Puffmi x McCup will compete with teams from TOPDOG, CLICK CLACK, STUDIO21, AMKAL and others!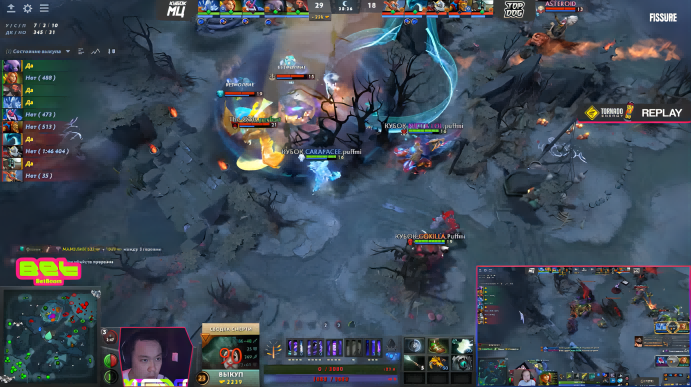 As well as:
Win a new Playstation 5 from Puffmi!
The rules are very simple:
Follow Puffmi on VK
Subscribe Puffmi telegram channel
Leave a comment under a pinned post in any of Puffmi's social networks!
And remember the main wisdom! More comments - more chances.
The winner will be announced on December 20. Watch all battles and cheer for our team!
---
Post time: Nov-21-2022