BACK TO VAPING WITH VAPEXPO PARIS 2022! Vapexpo Paris will be at the Paris Event Center on the 22nd and 23rd of October 2022! As the only international unified event for the vape community, Vapexpo is truly an exciting exhibition to meet, exchange, and get more interesting information about vaping! Puffmi will also be on the Vapexpo stage this year, and we are looking forward to meeting experienced or future vapers! It's an unmissable event for all market players from different places since the most astonishing shows were organized in France and other areas seven years ago.
Visitors came from all corners of the globe and used the event as a meeting point to catch up with like-minded people and benefit from the rich and wide range of e-cigarette products. Our Puffmi team set up a Lucky wheel spin at the booth, with unlimited winners to turn to for a surprise prize. It allowed everyone to have fun and a great time while chatting and vaping.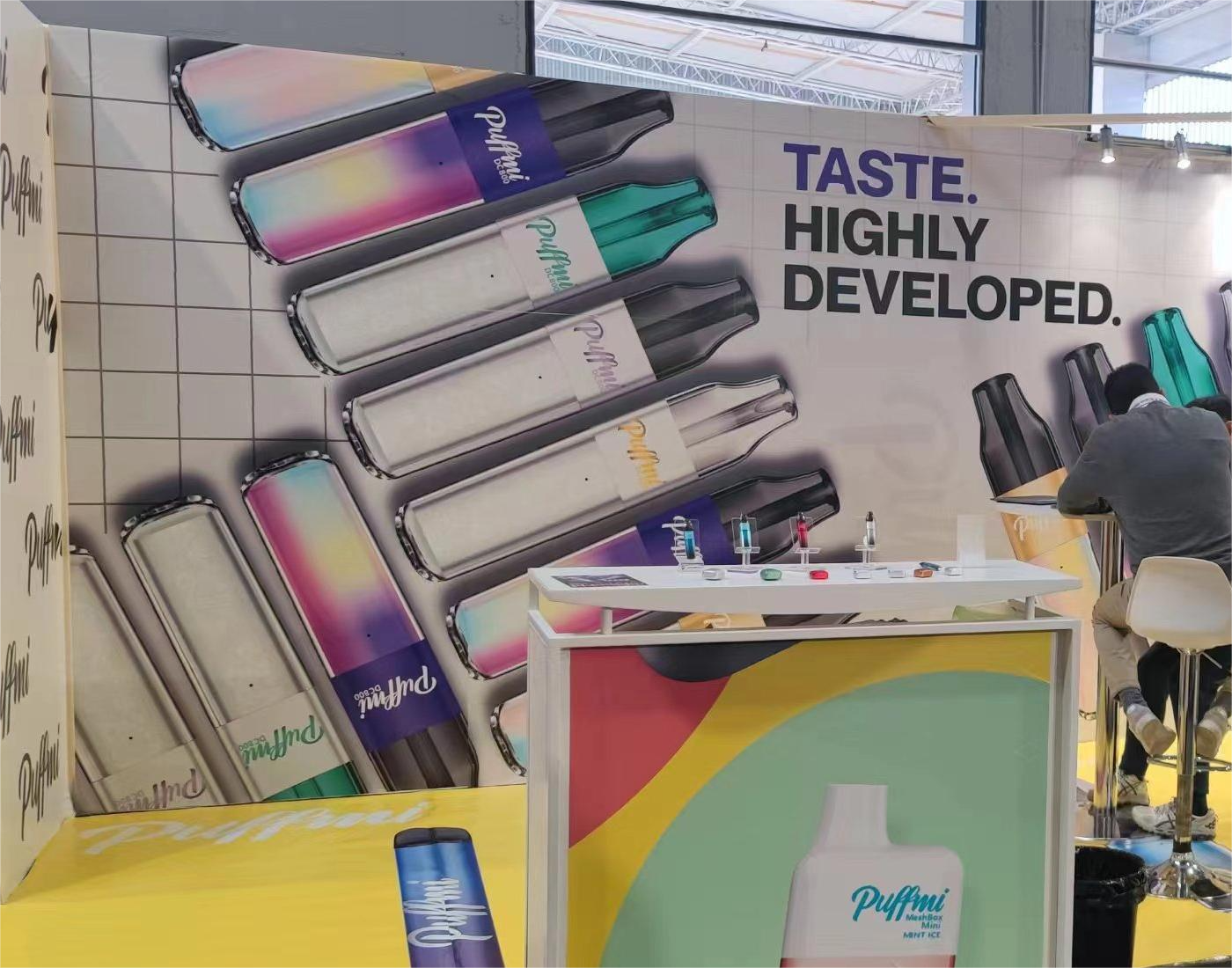 We are thrilled to meet more vapers at this show and to get to know the French vape community even better. We will continue to encourage as many people as possible to try vaping instead of smoking in an easier way, just like the "No Smoking, Only Vaping!" idea we've been advocating, raising the voices of more vapers!
These 2 unforgettable days can not be missed! Come to join the event with us and vape together on this amazing weekend! More information about the Vapexpo event will be revealed later, and the Puffmi team would love to hear your thoughts. Feel free to share your ideas on our vape community or directly shoot us an email (customerservice@puffmivape.com) at any time. We're all ears for your ideas!
---
Post time: Oct-01-2022